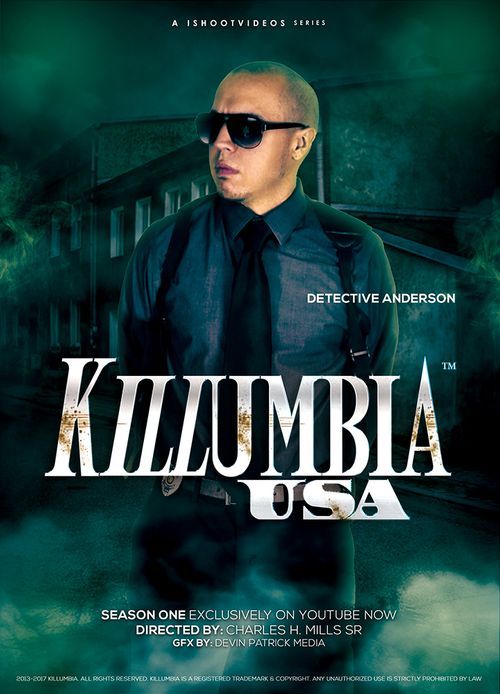 Devin Patrick (King Killumbia) is an independent actor, known for his role as Det. Anderson in Killumbia USA series.

In the show He plays a good cop challenged by financial problems & his dark past... Will he succumb to his past or follow the straight and narrow?
He has also had several mini roles in music videos, including making a cameo in Eminem's artist Bizarre of D12 - Suicide.
He has also appeared in other smallroles:
Bizarre of D12 - Suicide (Music Video)  
Directed by Willie Styles
- Devin Patrick as Female's Boyfriend on video call
Gemstar & Marvolus - All Off Rap (Music Video) 
Directed by VAthaBossChick 
- Devin Patrick as Studio Engineer 
Marvolus - Real Powerful Music (Music Video) 
Directed by: VAthaBossChick 
- Devin Patrick as Record Label Executive